Motorcycle Crashes and Personal Injury
When riding a motorcycle, you are placed at higher risk for injury than those in passenger vehicles. This is because even the most cautious motorcyclists are at risk from drivers who are distracted, fatigued, or simply did not notice the small frame of the bike.
As an increasing number of motorcycle drivers share the roads with cars and other vehicles, the number of motorcycle accidents also increases. If you or a loved one have been injured in a motorcycle accident, having a motorcycle accident attorney in Montgomery, AL is the key to receiving the compensation you deserve.
Keep reading below to learn about some of your legal options for receiving compensation for your damages.
Fault and Dealing With Insurance Companies
When you are in an accident, the laws of your state determine much of how your case is handled and what damages you are able to recover. The main points of interest in these cases are whether you live in an at fault state and whether your state follows contributory negligence rules.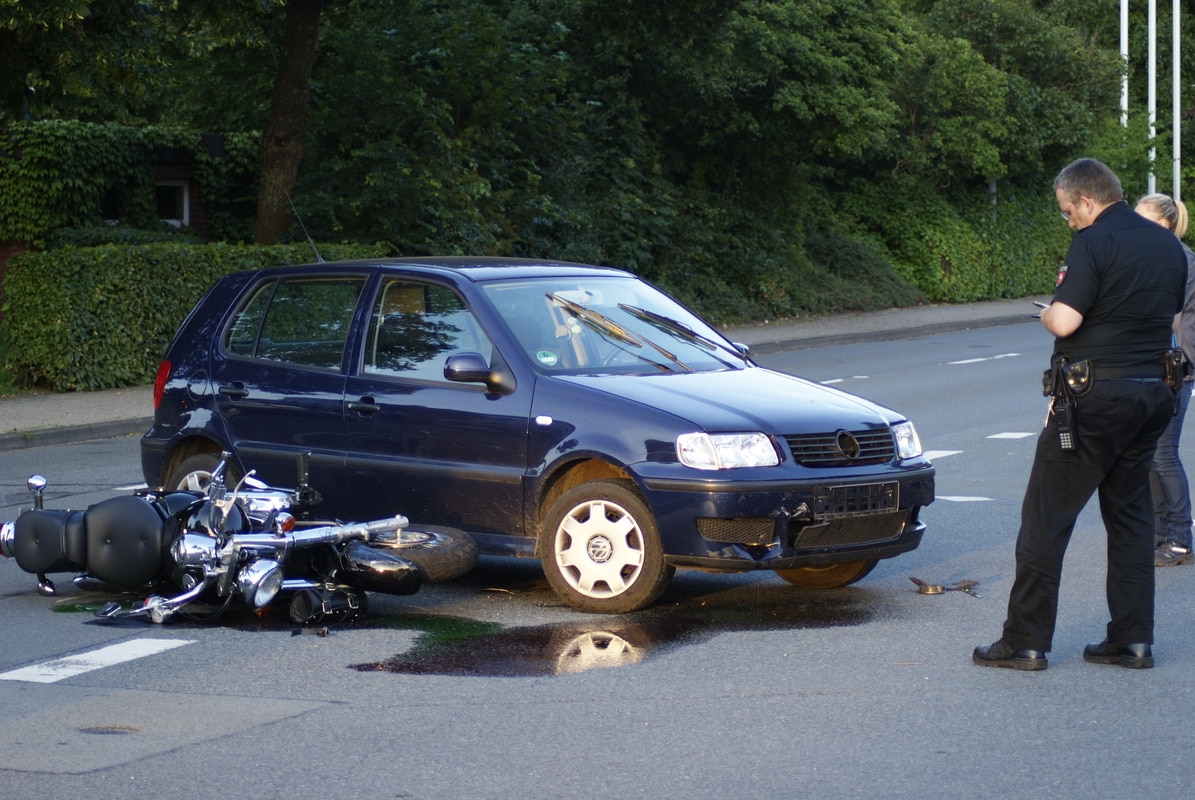 At fault states take the person at fault for the accident and make their insurance company solely responsible for the repayment of damages. 
Contributory negligence states follow the rule that if a party is at all at fault for the circumstances of their accident, even in a minor way, they are no longer entitled to receive damages. 
It is important to note that even if your state does not follow either of the above rules, being found at fault for your accident will greatly lessen your chances of receiving full compensation. As such, it is important to be entirely transparent with your attorney regarding the circumstances of your accident.
When filing a lawsuit, the main directive is to receive compensation for your suffering. These damages are normally used to help pay for unexpected expenses and life circumstances arising directly from the accident.
For motorcycle accidents, the following are the most common damages to claim:
Concussion and traumatic brain injuries

Spinal cord injuries and paralysis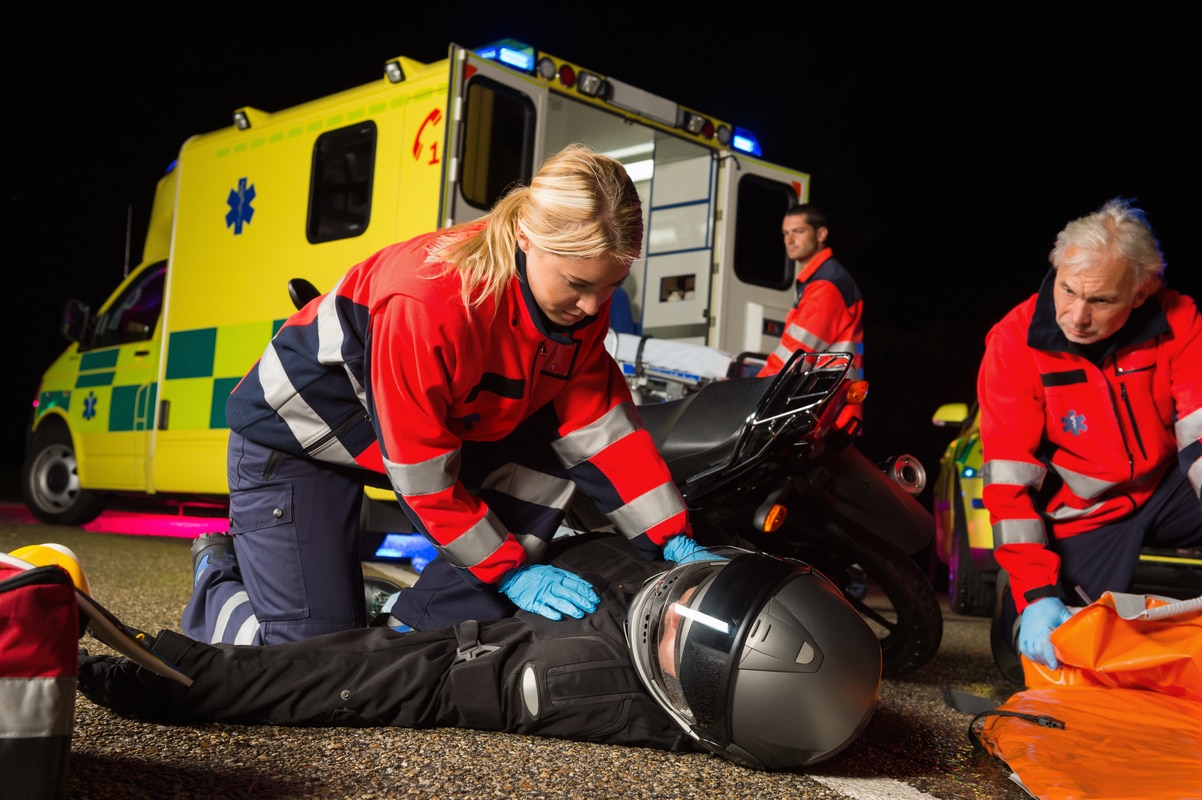 While some of these injuries can be relatively minor, many of them are severe. With lasting implications for the individual's quality of life, some injuries can even create permanent disability.
Unfortunately, depending on the accident itself and the type of insurance of the opposing driver, receiving full compensation for these injuries can be difficult. To ensure the best outcome, it's necessary to speak with an experienced lawyer about your particular accident. 
Note: Legal retention constitutes an attorney-client relationship, thus triggering certain protections such as the right to confidentiality regarding your case.
Finally, it is important to understand that timing matters. 
In law, the Statute of Limitations is the amount of time you have from the time of your accident to file your case. Just like determining fault, the statute of limitations for filing your case will vary by state. These variations range from a set number of years to statutes that use age as a guide for how long to extend filing privileges. 
As such, speaking with a lawyer who understands the rules of your location is imperative to the outcome of your case.
Motorcycle Accident Lawyer
Since 1994, Strickland & Kendall have helped thousands of clients in their personal injury lawsuits. Over time, this has resulted in our licensure in 4 different states and lawsuits practiced in over 40.
Whether you or a loved one is a motorcycle rider involved in an accident, seeking out legal advice from a law firm with a proven track record is an absolute necessity. Without precise understanding and legal aid, you are very likely to make a mistake that could cost you your case. 
If you were injured and believe you have a claim, we encourage you to reach out to our legal team at 334.269.3230 as quickly as possible to discuss your case.
Strickland & Kendall, L.L.C.
Hear what our clients have to say
The night I received the message that one of my sisters, and an uncle who we looked upon as a family patriarch and loved like a brother, had been in serious accident with possibly life threatening injury, was one of the times in my life that my little world seemed to stop. The first week was filled with much stress as I was trying to handle insurance claims for my uncle, and my sister's son was trying to handle her claims. I thought we could do it ourselves but it became very evident this was way over both of our heads. My husband had met Michael many years previously while working in sales, and always spoke highly of Michael as an attorney with good ethics and integrity. I agreed it was time to call Michael to find out how he could help.

In November 2016, a friend of mine gave me Michael's number after my son was arrested for multiple felonies. I knew nothing about bail, criminal court, or what I could expect next. From day one, Michael was there to guide my son and I through the 18-month lawsuit that followed. Mr. Strickland made me as comfortable as I could be during the most difficult time of my life. His legal assistant, Debbie, also provided me with pep talks, mother to mother, as well as answered many of our questions. He kept us briefed and was always there to answer our concerns. Michael's legal skills during the hearings made me glad he was on our side. At the final court date, we heard the phrase we have been waiting for: CHARGES DISMISSED. Mr. Strickland gave me my son back. In actuality, he gave me back to my son. We are finally whole again.

Michael agreed to handle the accident for my uncle and my sister, and immediately paid attention to informing us of the correct things to do. My sister is still recovering, and praises Michael. My uncle passed away four months after the accident. What seemed to be an accident immediately became a "wrongful death." Michael proceeded to move me forward in the process, handling both cases with compassion, knowledge and integrity. His staff was always right there for me as well. I know I benefited not just by being awarded a suitable settlement, but I now know it takes someone with his skills to do what's needed. I would highly recommend calling upon him if you find yourself in a similar situation. I hope I never have to again, because we lost a precious family member, but I know where to go if I find myself in that situation again.
Some of our Settlement
Awards & Judgments
Schedule your FREE Consultation. Use the form
below or Call 334.269.3230 Today.