As criminal defense attorneys in Montgomery, Strickland & Kendall, LLC have extensive experience representing individuals charged with both federal and state crimes and is proactive, possibly filing motions to challenge the arrest, suppress evidence, or otherwise confront weaknesses in the prosecution's case. These motions are typically resolved prior to trial and, if successful, may result in the case being dismissed.
If you are facing a federal or state charge such as drug trafficking, white collar crimes such as fraud charges (mail, wire fraud, real estate, or healthcare fraud), or money laundering, you need a highly specialized and aggressive defense from a veteran team of lawyers.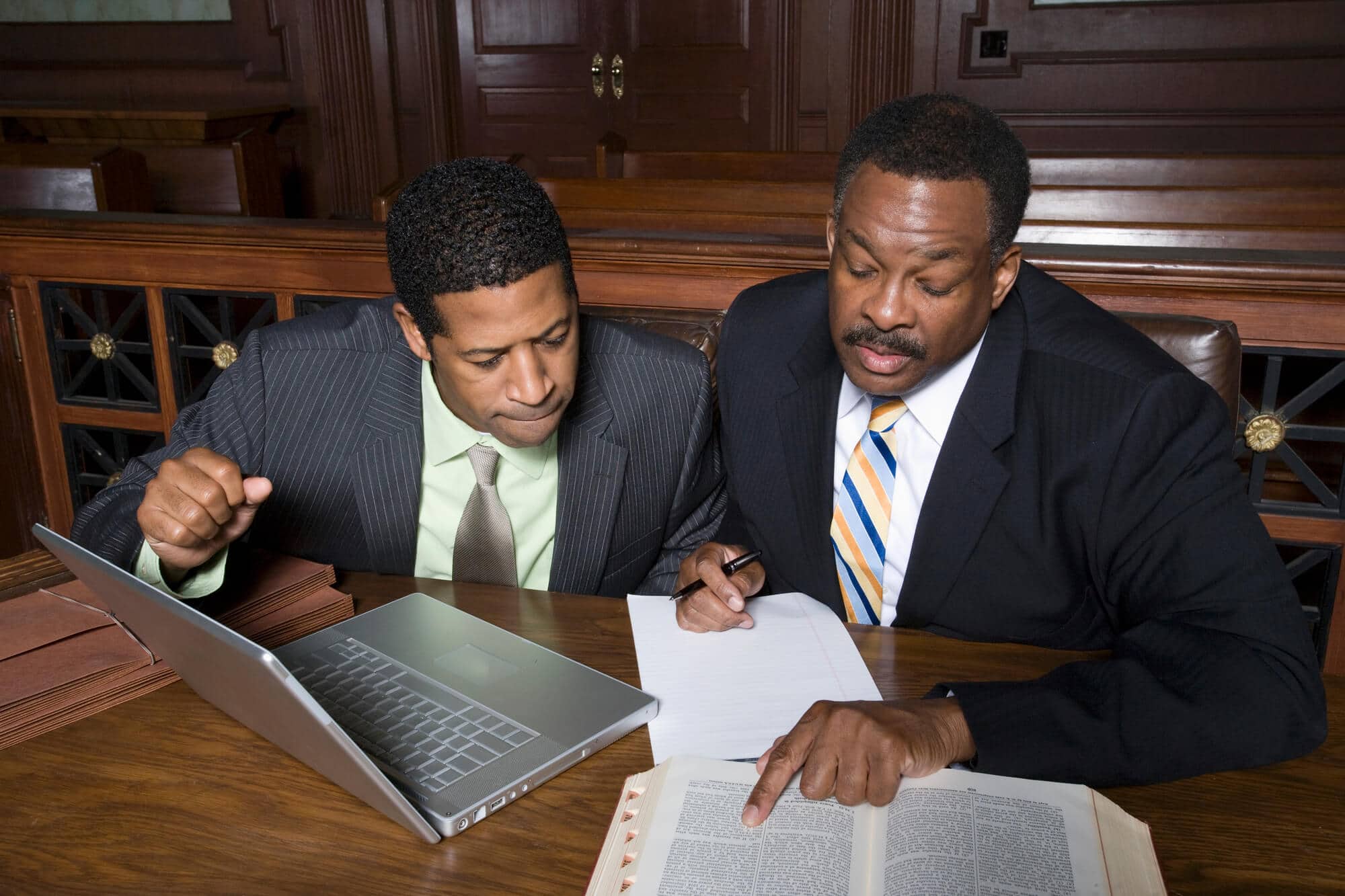 Criminal Allegations Made Against You? We Can Help
Before making any statements to the FBI, the police, investigators, or anyone else, contact us immediately for a free case evaluation. We will carefully craft the best defense strategy possible to minimize the damage and protect your future. Our experience with federal judges and prosecutors gives you a big advantage to help you in court.
Contact us immediately If you have been charged with any of the following federal or state crimes:
Federal or State Drug Trafficking
Murder and Attempted Murder
How We Fight and Win Complex Criminal Cases
Criminal allegations will be prosecuted very aggressively, so you need to have the most experienced, aggressive criminal defense attorney in Montgomery in your corner. Federal criminal defense requires very specific defense strategies backed by extensive investigation and trial preparation. Often times when we first investigate your case, our attorneys and investigative team can produce evidence that exonerates you without the need for a trial. If we need to go to trial, there is nobody else you'd rather have in your corner. This is not an area for a general practice criminal attorney. Experience is everything.
State criminal proceedings are serious, but not all attorneys request a preliminary hearing for the defendant. Our expertise allows us to establish a different approach, giving the client a chance to review documents such as arrest reports to understand and correct any inaccurate information during a preliminary hearing. Such changes may actually prevent the case from going to trial.
Whatever the outcome, we can guide clients through the process of a preliminary hearing and develop a strategy to move forward. If you've been charged with a federal crime, or you're being investigated by the FBI, call us today at 334.269.3230 or 800.874.3528 for a free case evaluation.
Strickland & Kendall, L.L.C.
Hear what our clients have to say
The night I received the message that one of my sisters, and an uncle who we looked upon as a family patriarch and loved like a brother, had been in serious accident with possibly life threatening injury, was one of the times in my life that my little world seemed to stop. The first week was filled with much stress as I was trying to handle insurance claims for my uncle, and my sister's son was trying to handle her claims. I thought we could do it ourselves but it became very evident this was way over both of our heads. My husband had met Michael many years previously while working in sales, and always spoke highly of Michael as an attorney with good ethics and integrity. I agreed it was time to call Michael to find out how he could help.

In November 2016, a friend of mine gave me Michael's number after my son was arrested for multiple felonies. I knew nothing about bail, criminal court, or what I could expect next. From day one, Michael was there to guide my son and I through the 18-month lawsuit that followed. Mr. Strickland made me as comfortable as I could be during the most difficult time of my life. His legal assistant, Debbie, also provided me with pep talks, mother to mother, as well as answered many of our questions. He kept us briefed and was always there to answer our concerns. Michael's legal skills during the hearings made me glad he was on our side. At the final court date, we heard the phrase we have been waiting for: CHARGES DISMISSED. Mr. Strickland gave me my son back. In actuality, he gave me back to my son. We are finally whole again.

Michael agreed to handle the accident for my uncle and my sister, and immediately paid attention to informing us of the correct things to do. My sister is still recovering, and praises Michael. My uncle passed away four months after the accident. What seemed to be an accident immediately became a "wrongful death." Michael proceeded to move me forward in the process, handling both cases with compassion, knowledge and integrity. His staff was always right there for me as well. I know I benefited not just by being awarded a suitable settlement, but I now know it takes someone with his skills to do what's needed. I would highly recommend calling upon him if you find yourself in a similar situation. I hope I never have to again, because we lost a precious family member, but I know where to go if I find myself in that situation again.
Some of our Settlement
Awards & Judgments
Schedule your FREE Consultation. Use the form
below or Call 334.269.3230 Today.